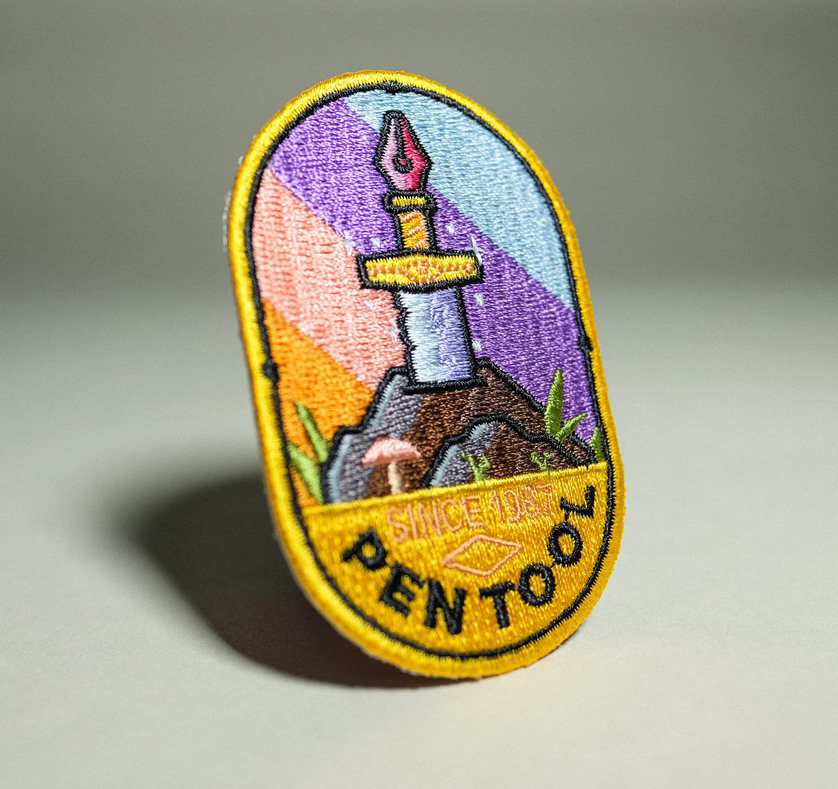 Pen [Tool] is Mightier patch
Do you have the magic touch? Sometimes the pen tool can feel unmovable, impossible, and cruel. But when the time is right it turns into butter in your hands. Feel the power with this patch.
The creative direction for this project was inspiration, community, and growth. Inspired by the tales of chivalry and knighthood, the Pen Tool pays tribute to the story of King Arthur. Every designer knows how to use the Pen Tool, and that brings about a sense of community, reminding us of our humble beginnings. While the Pen Tool is considered a beginner's tool, it has great potential when wielded by a worthy designer. The worthy designers are the ones who grow with their tools, and see the tools as extensions to themselves.
• 100% embroidered                                                                • 3'' tall