(Kindred - A Coterie of Spirits) is an educational and collaborative platform that impacts artisan communities through creative workshop subscriptions. It's an ongoing project and one of my favorite designs to this day. Working with Kindred raised the bar for my design work and inspired me to continue creating content at that the very same level.
At the very start of any project, I prepare with a vast amount of online digging, looking for references and inspiration based on the brief. Looking over the list of elements, I then begin to sketch out a number rough ideas. The client loved feathers, orchids and the idea of a hand to represent the power of creation.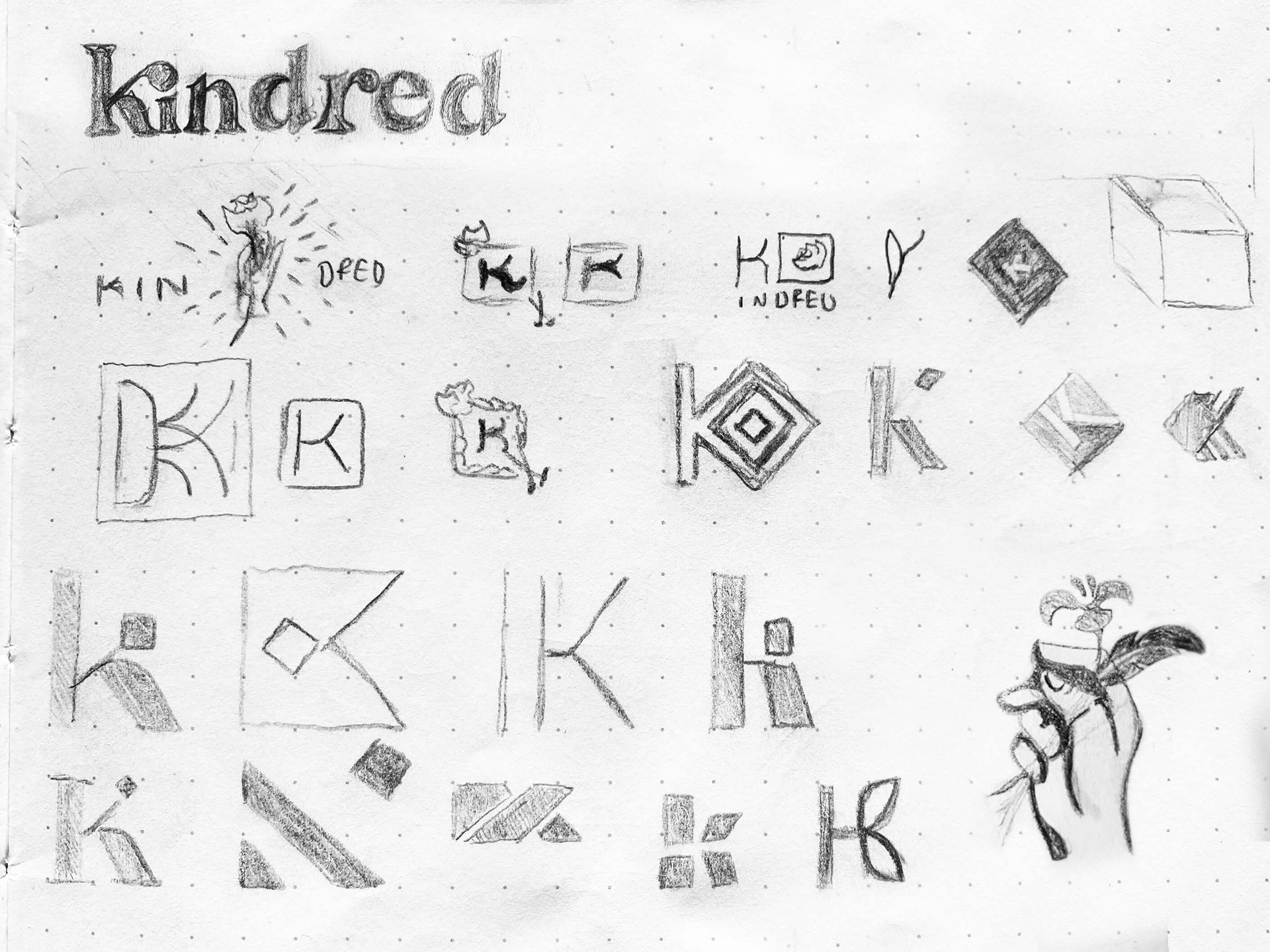 Main font used for the logo:
Seneca BQ ExtraBold
As with many logos, customizing the font is essential. Not only to make the word mark unique, but to create a balance of space and aesthetic design. I made some modifications and with a little bit of vector magic, I had myself a new working leg.